BUILDING PARTNERSHIPS
LOCAL 246 CONTRACTORS
NEED A CONTRACTOR?
To access a directory of our contractors affiliated with MCAA, please visit https://members.mcaa.org/MCAA/OnlineDirectory and select: "Mechanical Contractors Council of Central California":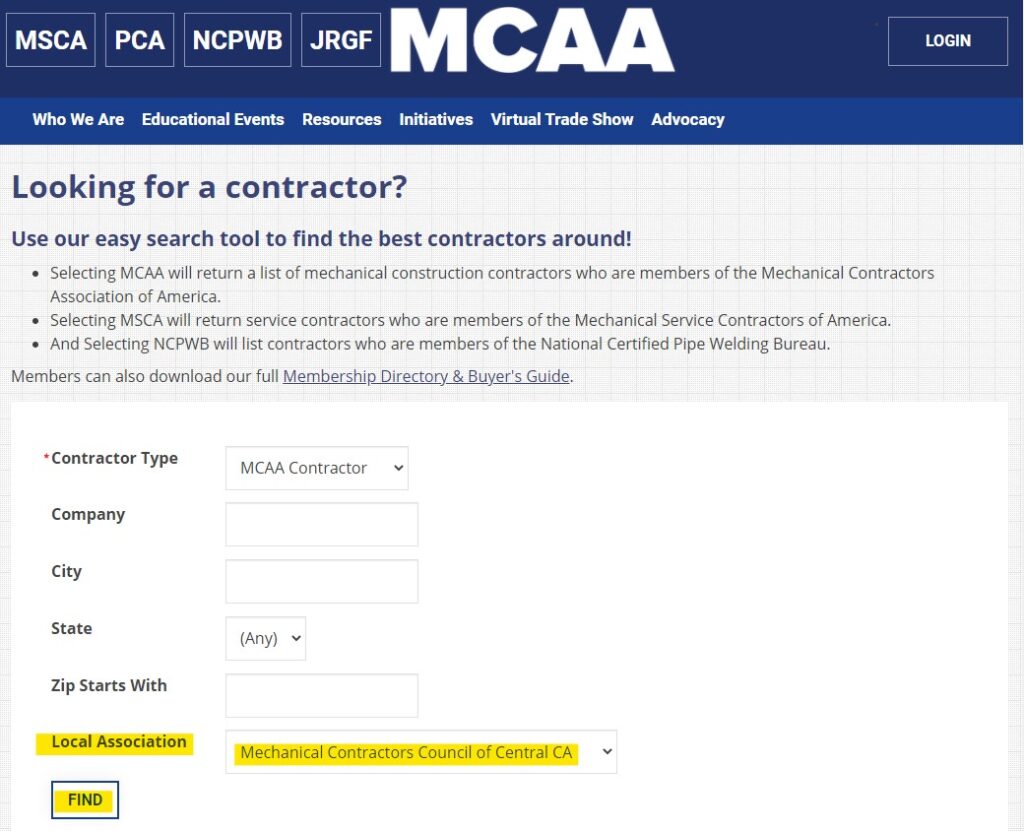 WANT TO BECOME A SIGNATORY CONTRACTOR?
When you become a signatory contractor with us, we have multiple resources and a vast network available to assist your company's growth and revenue, including navigating the bids process and securing exceptionally qualified and trained manpower.  To learn more about the resources available, please visit our affiliated contractor support organizations at www.fresnofact.com or www.mcaa.org.
For more information on becoming a signatory contractor with us, please contact our Business Manager, Danny Wright, at 559-252-7246 ext. 103 or danny@local246.com.